Serious Games
---
Serious games use game concepts and are designed for the purpose of solving a problem. Although serious games can be entertaining, their main purpose is to train, investigate, or advertise. They are made to provide an engaging, self-reinforcing context in which to motivate, educate and train the players. Other purposes for such games include marketing and advertisement.
Like in other games, key components are goals, rules, challenge, and interaction. Games generally involve mental or physical stimulation, and often both. Many games help develop practical skills, communication skills, serve as a form of exercise, or otherwise perform an educational, simulational, psychological, or social role.
A serious game is not a simulation alone. It combines the simulation with elements of game-play, specifically a chance to win. It has the look and feel of a game, a chance to win, but corresponds to non-game events or processes from the real world.
Serious games are aimed for a large variety of audiences, including primary or secondary education, professionals and consumers.
OpenSim provides a flexible, modular platform to implement serious games, using in-world scripting and even being able to add additional functionality to the simulator, as application specific OpenSim modules.
We co-operate with a number of partners offering OpenSim based serious game solutions. There are many new business opportunities in this area. If you have questions please contact us.
---
Solution Partners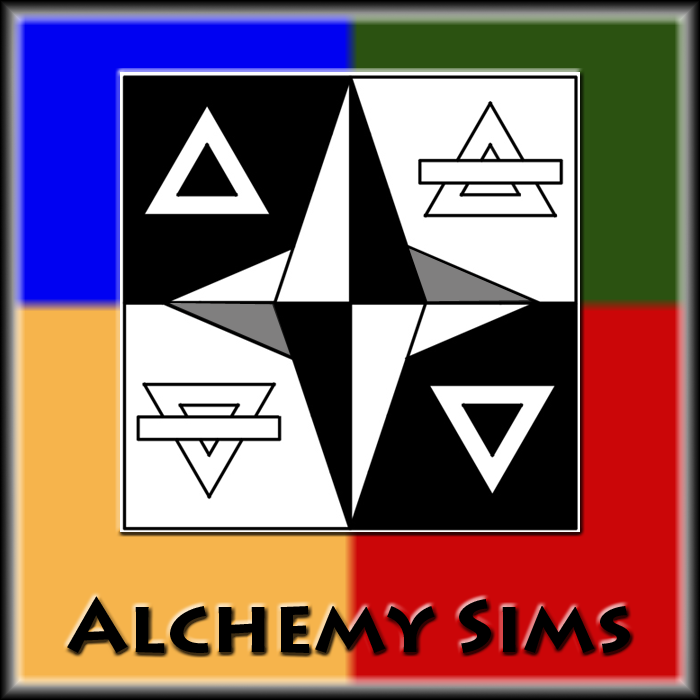 Alchemy Sims
Alchemy Sims, and the founder, Ann Cudworth understand how to plan and build a virtual environment that will deliver information in an immersive way. For clients such as IBM, Linden Labs, and others they have built environments that teach, interact, and entertain. With their flexible international workforce they can provide project management over 8 time zones from the UK to San Francisco. They specialize in the Creation of Immersive Interactive Environments with Realistic Design, 3D Modeling (mesh models available), Custom Avatars, and Terra-forming/Landscaping for virtual environments utilizing their large stock of virtual content.
Ann Cudworth, the founder of Alchemy Sims, has been designing and building virtual content since 1998. She has won 2 Emmy awards for her designs, and works with clients such as CBS, IBM and various US government consultants.
Ann Cudworth (Annabelle Fanshaw in virtual worlds) is a member of New York Technology Council, and United Scenic Artists, a professional association of Designers, Artists and Craftspeople based in New York City.
Machinima portfolio of built environments:
http://www.alchemysims.com/portfolio.html
Game designing examples from Alchemy Sims:
http://www.alchemysims.com/portfolio/rapidgamedevelopment.html
http://www.alchemysims.com
anncdesigns@verizon.net
ann@alchemysims.com