Entertainment
---
Do you want to participate in the fast growing entertainment market, by offering a virtual 3D world?
OpenSim provides a highly flexible and scalable, modular development and runtime platform, that allows you to rapidly develop entertainment solutions tailored for your audience. The contents can be imported or developed using in-world content development tools as well as popular 3D design software, which creates Collada mesh objects.
Avatars support the identification and immersion of users and provide them community aspects. The wide range of multimedia support (pictures, videos, web contents, sounds and music), simulations and interactions allow you to create an attractive user experience.
We co-operate with a number of partners offering OpenSim based solutions. If you have questions please contact us.
---
Solution Partners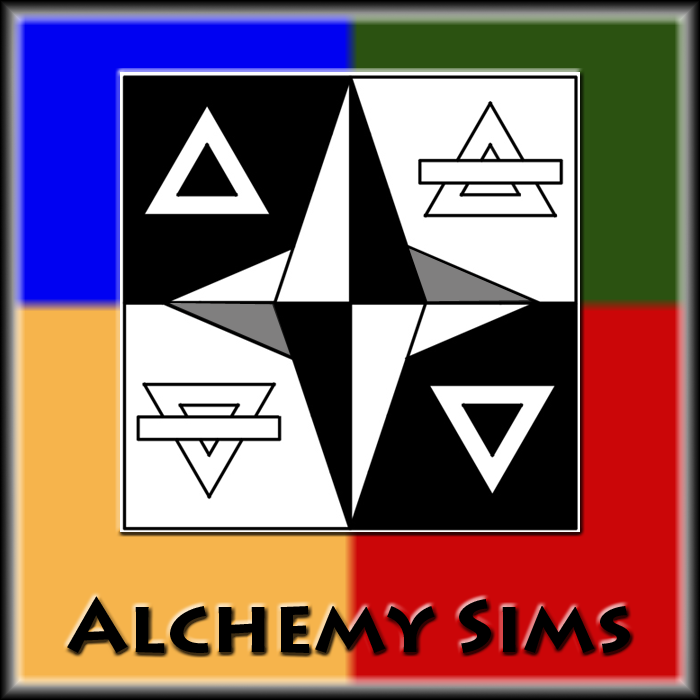 Alchemy Sims
Alchemy Sims, and their founder, Ann Cudworth understand how to plan and build a virtual environments for entertainment. Ann has over 25 years experience designing entertainment settings for corporate clients such as CBS, Essence Magazine, SONY, and IBM. In Second Life, they have built environments for large parties, musical events and meetings, such as SL6B- 8B. With their flexible international workforce they can provide project management over 8 time zones from the UK to San Francisco. They specialize in the Creation of Immersive Interactive Environments with Realistic Design, 3D Modeling (mesh models available), Custom Avatars, and Terra-forming/Landscaping for virtual environments utilizing their large stock of virtual content.
Ann Cudworth, the founder of Alchemy Sims, has been designing and building virtual content since 1998. She has won 2 Emmy awards for her designs. Ann Cudworth (Annabelle Fanshaw in virtual worlds) is a member of New York Technology Council, and United Scenic Artists, a professional association of Designers, Artists and Craftspeople based in New York City.
Machinima portfolio of built environments:
http://www.alchemysims.com/portfolio.html
http://www.alchemysims.com
anncdesigns@verizon.net
ann@alchemysims.com
---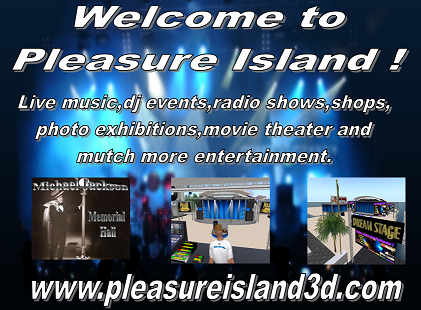 Pleasure Island in 3D
Pleasure Island is an island with just entertainment for you, in a beautiful 3D environment. Here you can dance to the best DJ's available on the Internet. Listen to our own radio station, offering different live radio shows. Come and see wonderful musicians perform live on one of our great stages and much more. Do not miss to visit our popular Michael Jackson memorial hall. See and remember the King of Pop. We also have an exhibition of many fine pictures and we show movies every week.
We offer solutions for businesses. We have built a very nice shopping center, where you can display and sell your virtual world products. Pleasure Island Pleasure Island helps musicians, DJ's, photographers and artists with marketing and promotions for free. We can provide you various promotional packages. Contact Mike Starlight for more information.
HyperGrid URL: http://209.126.208.163:9023